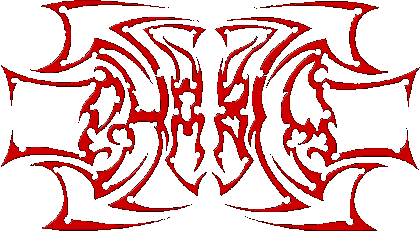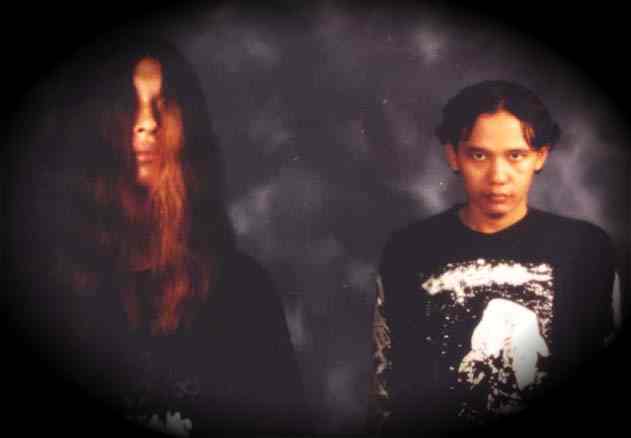 BIOGRAPHY
PHOBIA was born in medio 1994, inspired by two young men, Phedot'z Sanca Ra-One (Throat & Guitars) and Yudie M.B. (Drums). PHOBIA means mental sickness or something like that. So far, the group only have two personal. To complete the personals, the two young inspired recruit Duddy to play bass guitars.
PHOBIA plays Death Thrash Metal. Group bands that influence were SEPULTURA, INVOCATOR, OBITUARY, NECRODEATH, SADUS, IMPALER, ACCIDENTAL SUICIDE, and EDGE OF SANITY. Later, Yayan (ex. ANTI SOCIAL) joined PHOBIA and look the position as bassist that had been leaved by Duddy because of deperencial idea, but Yayan also quited the group because he had to continue his study aboard.
Reformation by reformation in PHOBIA still went on by recruitments this time PHOBIA added two more personals, Andri (lead guitars) and Yanto (bass). After gigs on stage in the two caracteristic show held by UNISMA Bekasi, again and again the new personals, Andri and Yanto quited from PHOBIA by no reason.
PHOBIA back to first formation, there inspirations of PHOBIA decided take additional musician, depending on the needs. This additional musician will take the position of the bassist
The time being, PHOBIA try to change the music concept, from Death Thrash Metal to 'The Grinding Total Noise Brutal Death Metal Disorder Core', following the group as TERRORIZER, BRUTAL TRUTH, DYING FETUS, CANNIBAL CORPSE, CRYPTOPSY, SUFFUCATION, SCATTERED REMNANTS, DEED OF FLESH, NEMBRIONIC, INTERNAL BLEEDING, MORTICIAN, VADER, SINISTER and LIVIDITY.
PHOBIA is busy now, in creating its own song. Many theme have souled the ceation forinstence, social critics, self experiences, or just following the flows of inspiration. Many of them bring up the phenomena of the death, darjkness, hated and many tale of the darkside plus sex.
In the history of underground scene band in Purwakarta, PHOBIA noted as the forerunner that bring up the concept of Grindcore and Brutal Death Metal music. Many time PHOBIA was forbiden to release a show because of the opinion that this kind of music can influence the public to the brutallity action. But PHOBIA still keep the principt and decide always keep going forward.
Now, PHOBIA is preparing the first demo album in the form of indie label, "ARISE FROM AGONY OF DEATH".
LINE - UP
| | |
| --- | --- |
| NAME | : PHEDOT'Z SANCA RA-ONE |
| BORN | : PURWAKARTA, JULY 16TH 1977 |
| POSITION | : GROWL, SCREAM, GUITARS & BASS |
| RELIGION | : MOSLEM |
| INFLUENCE BY | : MAX CAVALERA, JACK OWEN, JESSE PINTADO, TERRANCE HOBBS |
| HOBBY'S | : BAND PRACTISE, LISTEN BRUTAL MUSIC, ANGER & SEX |
| FAV. BAND | : SEPULTURA, CANNIBAL CORPSE, TERRORIZER, SUFFOCATION, DEICIDE, CRYPTOPSY, BRUTAL TRUTH |
| EQUIPMENT | : GIBSON GUITARS, JACKSON GUITARS, MARSHALL AMPLY |
| | |
| --- | --- |
| NAME | : YUDIE M.B. |
| BORN | : PURWAKARTA, APRIL 17TH 1976 |
| POSITION | : DRUMS |
| RELIGION | : MOSLEM |
| INFLUENCE BY | : IGOR CAVALERA, PETE SANDOVAL, DOUG BOHN, STEVE ASHEISM |
| HOBBY'S | : PLAYING DRUMS |
| FAV. BAND | : SEPULTURA, BRUTAL TRUTH, DEICIDE, TERRORIZER, CANNIBAL CORPSE |
| EQUIPMENT | : PEARL DRUMS, ZILJIAN CYMBALS & VIC FIRTH DRUMS STICK |
DISCOGRAPHY
"BESTIAL SICK" - Limited Edition Promo Demo Tape 1999

For more Infomation, Correspondence, or Booking just write and contact to:
PHOBIA
C/o Phedot'z Sanca Ra-One
P.O. BOX 247
Purwakarta 41101
West Java - INDONESIA
All mail will be answer...
No Fucking Ass Hole Rip Off Here...!!!!