BIOGRAPHY
N.O.G was founding in Bandung in the end of 1996 by Yaya Tchort and Hendra Isthar, then Yana Sabazios joined the band, in beginning they played songs from THE ABYSS and IMPALED NAZARENE, at last they play played THE ABYSS, MARDUK, DARK FUNERAL, IMMORTAL, TSATTHOGGUA, SATYRICON, and EMPEROR, who influenced their music and their music consept is "BRUTAL & HIGH SPEED BLACK METAL".
In 4 November 1997, they had new member, Dani Tezcatlipoca as bassist. In the end of 1997, they made 6 songs :
The Darkness Will Come To The World (RA format - 295Kb)
The Empire Of Abyss
A Sacrifice For My Lord
The Devil's Prayer
The Glorijicatior
The Method War In Gloom
N.O.G joined with Blacker Than Darkness Vol. I Compilation in 1997, with contribute one song "The Darkness Will Come To The World". Their lyric talk about mystic, magic, greatness and darkness. But after they made their songs, Dani Tezcatlipoca went out from the band.
In May 1999, they had a new member Asep Narabus who replaced Dani.
LINE-UP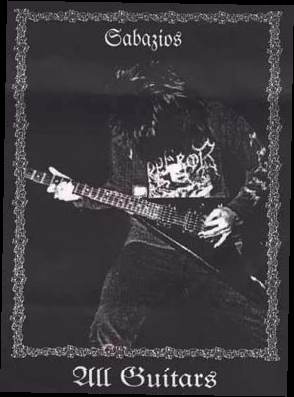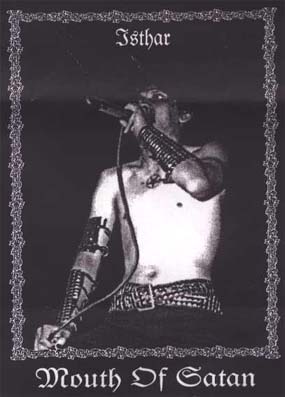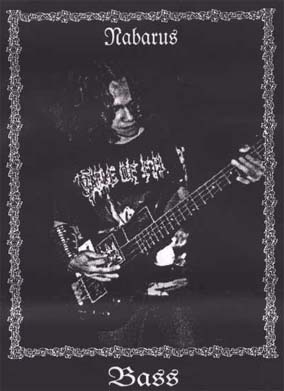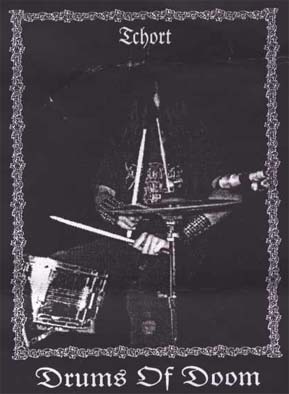 CONTACT
NEOROTIC OF GODS
C/o Yaya Tchort
Jl. Suka Sirna #45
Bandung 40125
West Java - INDONESIA
Phone (062) (022) 7948508 (Hendra Isthar)