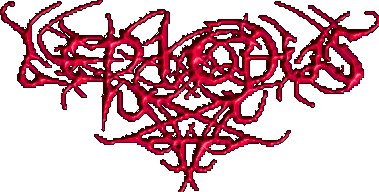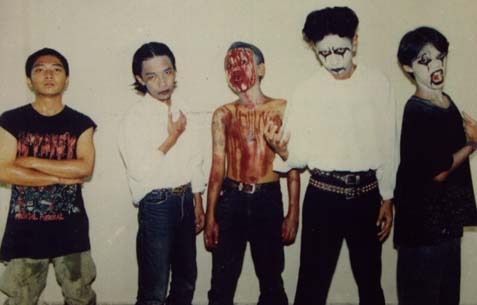 All of this band personnels are "the black sadistic men" !!!!! As a latest formation are :
Andik Cola : voice of blackness (scream)

Goes Lucifero : extreme growl sermons (growl)

Yaya "Beast : classical orchestra (guitar)

Erwan Black Fire : infernal symphony (bass)

Drax' : winter evening stroms (additional drum)
Leptodus is a name of Lucifer head from Greece. The founder is Andik Cola on 14 December 1998. The first formation were Andik Cola (vocal), Wisnu (additional guitarist), Pray Demonicide(additional bassist), and Indra (additional drummer), and they played Pure Black Metal from Setherial and Naglfar.
On May 1999, the second formation were Goes Lucifero, Yaya 'Beast, I Cum Blood, and of course Andik Cola, plus Ateng just for "normal pregnancy period". This formation played IRON MAIDEN, NAGLFAR, and CRADLE OF FILTH compotitions. Since this period they decided to be an Extreme Majesty Black Mental band !!! Mystical, sexuality, darkness, eternity, and majesty are the theme on all their lyrics.
September 1999, two new personnels on the third formation are Erwan Black (rhythm), and Ian Villanous (drum). In October 1999, they released their tape promo entitle "The Dark Lord in My Dick" contains two songs. Until this moment, they've already have six own competition such as "The Dark Lord in My Dick", " Erotic of Asia Carrera", "Nocturnal Hymn (The Beast 66)", "Unseen Power of Dark Spirits", Summon The Black Gods at Sacrificial Ceremony" and "Holy Sexual Mysticism".
At the moment they are looking for a new dark drummer………if you are the one they seaching for, just contact them at :
Goes Lucifero
Jl. Trunojoyo V No. 7 / 67
Jember 62 0331 485007

Or

C/o Erwan Black Fire
Jl. Letjen. S. Parman V No. 5 / 58
Jember 68121 - Jawa Timur
Indonesia