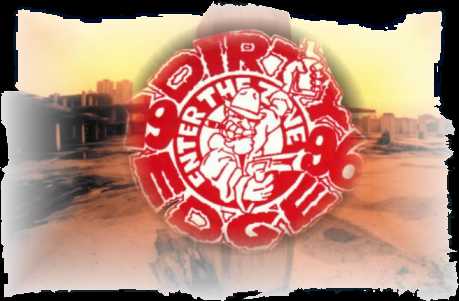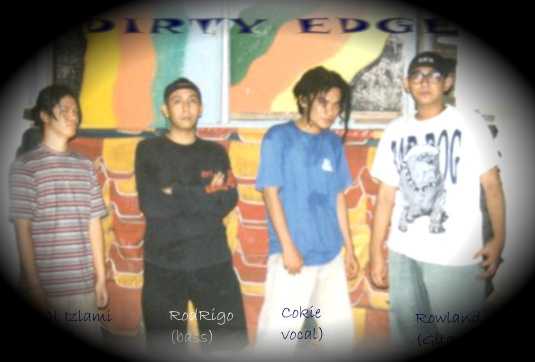 In 1995, two of university students in Lenteng Agung, South Jakarta bored with government system, and some type of media, especially music which mostly only influences the youth people to be more and more stupid and lack of consideration than ever. Because of this, two guys was a university students, they didn't have free edge to pass their complaint. The Government with their norms and law are always the most right thing !!! Fuck off !!! Finally, they chosed the same media - MUSIC - as their tongue to shout their complaint.
On their gig, Rigo (bass), Coke (vokal), two guys who as a founder of this group, Rowland (guitar), and Fe al Izlami (drum) present their own educative lyrics such as "Under The Banner of Revolution" influenced by Rykers, Rest in Peace. By their lyrics they want to damn the capitalism militeristic, parental crime, street figter, and Rainbow Carnaval. Before this solid formation, some musicians had been DE personnel such as Ovie (drum), Hermez (RIP), Jeffry (drum), Alul (guitar).
November 1999 they released their EP contains 4 songs and sold approximately 1500 copies, hand by hand. This September they prepare their first album. Let's wait !!!
"Build your integrity and get smart then grow up !!!!"
For Contact :
RodRigo
Dirty Edge
Jl. Komodo III / II No.37
Setia Budi,
Jakarta Selatan - Indonesia 12920
Telp. 62.361. 5251252 (RodRigo or Rowland)
62.021. 7263081 / 7231168 (Faisal or Fe)
E-mail : dirtyedge@angelfire.com